Begin To Sell Your Home with Code Violations
in the Bay Area With Us Today!
Code Violations and Buying San Ramon Homes
If You Need To Absolutely Sell Your San Ramon Home, And You Have One or Multiple Code Violations - We Are Here to Help. We Buy San Ramon Homes in Any Condition, And We Don't Care About Code Violations, All We Care About Is Giving You Money for Your Home!
"We Buy Houses In San Ramon", is a strictly no-nonsense home buying company that offers cash for houses in San Ramon CA. If you're looking to sell your home with multiple code violations quickly for cash, we're the best local home buyers in San Ramon, and we are more than serious about buying your home. Best of all - No agents, no inspections, no repairs, no fees, and no commissions necessary.
Don't Worry About A Thing! We're Here to Buy Your Home With Code Violations!
It's always a hard process to sell a home. If it was easy, we wouldn't need realtors! The thing is - we're here to make sure that your experience is the best that it could possibly be. We work upfront to bring you the cash you seek, by immediately buying your home. With us, you don't need to worry about closing costs or commissions.
There are many reasons why someone needs to sell a home, but there is only one reason why we buy them, to help you with:
We Help Those Who Can't Sell Their House the Traditional Way
If you're curious about working with us, give us a call or contact us! Get your bases loaded before you start working with a real estate agent.
We promise two things: a great offer and the best service in the entirety of San Ramon. It's not just about buying your home, but it's also about making sure that you are completely comfortable throughout the whole process. That's why we have a no-obligation cash offer, so you don't have to go "all-in" immediately.
An Alternative Solution To Selling Your Home Code Violations
Selling your first home will always be a big moment in anyone's life. It can be complicated, stressful, and overwhelming for some. Just know that a realtor is not your only choice when it comes to selling your home with multiple code violations. If you need cash fast - we're here to help at a moment's notice.

It's not out of our wheelhouse to buy a home with code violations. We specialize in giving families a second chance, to create a life worth living. We wanted to create another avenue of selling one's home, one in which it doesn't matter if you have damages or code violations.

My name is Eugene Romberg, and I promise that my team and I will help you out of the situation you are currently facing. We implore that if you need help, you ask for it quickly.

We Want To Buy Your Home With Code Violations!
Having cash on hand is important for our business because it allows us to buy your San Ramon home with code violations quickly. We don't need or have to wait for banks, lenders, or third parties before we buy your home. All we need to do is have a simple walkthrough, and we can create an offer for your home within 48 hours.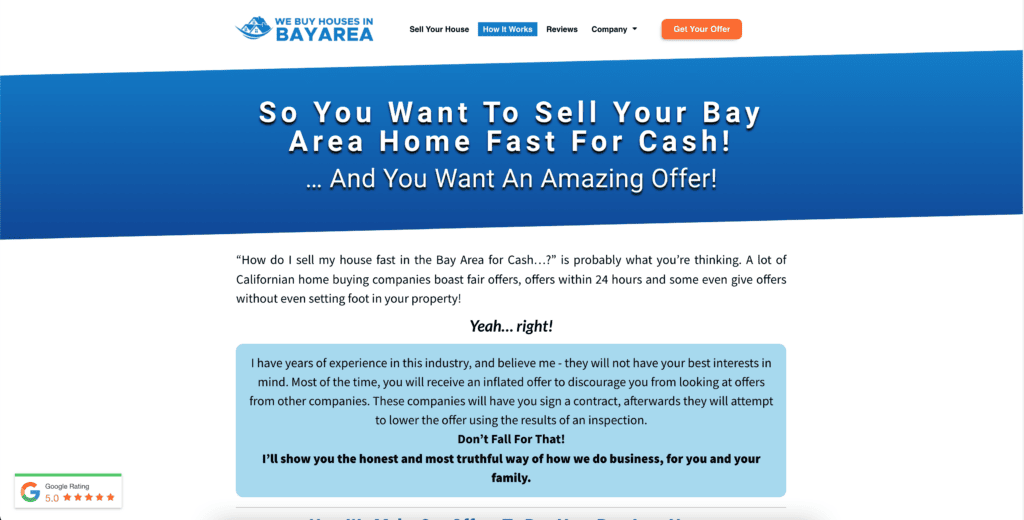 Learn more about how we arrived at your price offer above!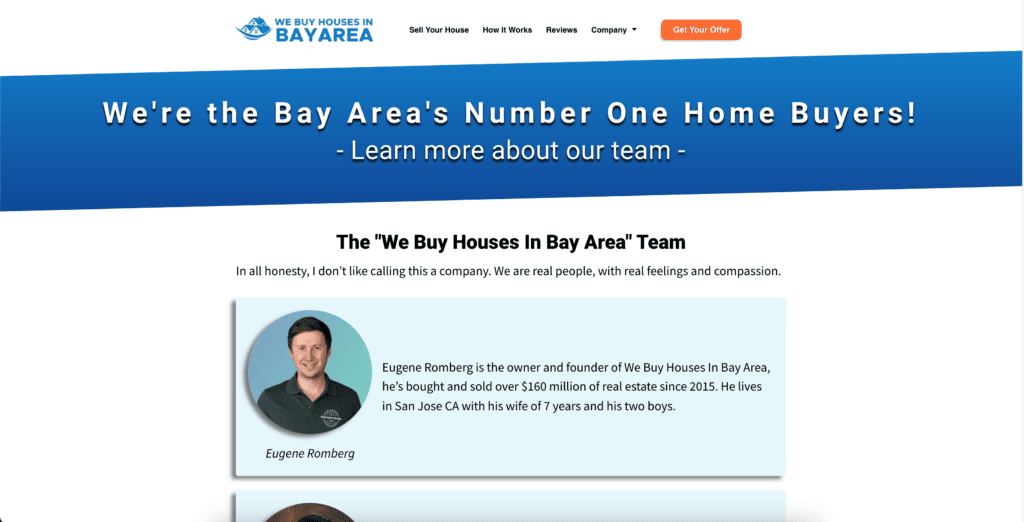 My team and our mission. Get to know who we are, and what we do best. I promise it won't be boring!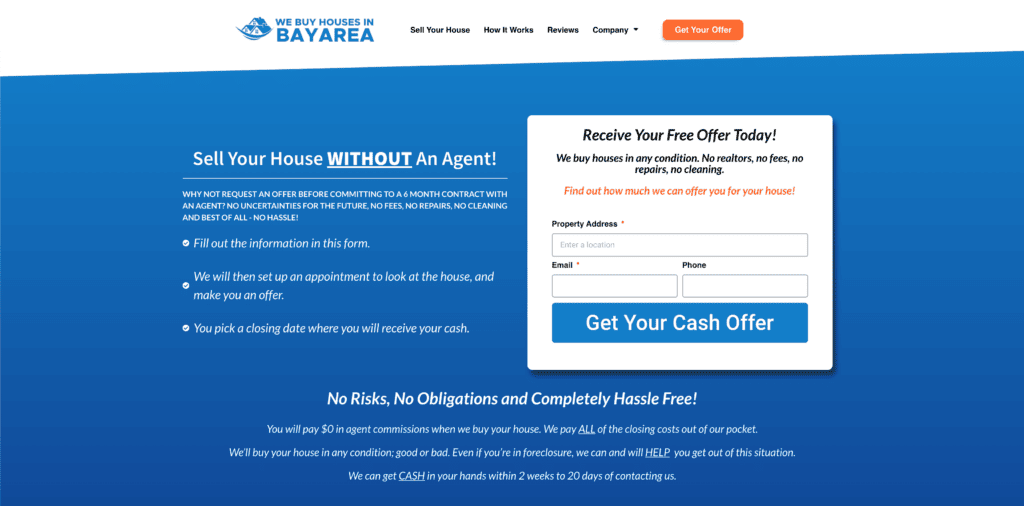 We want to help the community any way we can. That's why I have made a couple of videos (like the one above) to show you what we do, and how we conduct business.
"If it wasn't for Eugene and his team, I don't know what we would have done. He bought our house fast and made sure we were taken care of every step of the way."
~ And Don't Worry… My Team And I Got You Covered!
We Can Pay A Great Sum For Your San Ramon Home Even If You Have Code Violations!
Selling a home with immense damage with a realtor is next to impossible to do unless you give up a great portion of what your house is worth. With us, we pay you the best offer possible, while taking into consideration your home's ultimate value. And we pay cash, and we can pay soon.
Sell Your Home With Code Violations to Us and Be Free From Stress
Your home will always be valuable, and it's After Repair Value ascertains what our offer to you will be.
Receive An All Cash Offer!
Zero repairs needed, zero renovations needed! We'll buy your house right now, as it stands!


All we want to do is make a no-obligation offer for your home!
Buying Your San Ramon Home Fast!
Code violations and an immense amount of damage can cause many homeowners stress and headache. The sheer cost of repairing everything might not even be beneficial to you. If you need to sell your San Ramon home immediately for cash, we have the solution. We create offers based on your home's After Repair Value, and from there - we can buy it from you with straight cash.

When we start working with you, it's all about honesty and transparency. We want to show you how we got the numbers for your all-cash offer and our entire process of purchasing your home. Please know, that we are here to help you, and to give you enough cash to restart your whole life. If you're ready to start, we can begin at any time.
People are scared that they can't sell their homes in time. We're just scared that our offer isn't high enough for you. Let us help each other out.
We'll Handle The Cleaning, You Can Relax
If you're worried about us not buying your home because it's dirty - you don't have to be. We don't care about the condition of your San Ramon home on the inside or outside. Even if there's food in the fridge, or if there's trash out and about, we'll clean it all up.

Sell your house to us and you won't even need to clean. We are not here to pass judgement, we are only here to help and make your selling experience exceed your expectations.

We know how hard it is to get back on your feet after a couple of bad days, months, or even years. That's why I built this company. We want to be the heroes of your story, and to help you - even if your home has damages, code violations, tax liens, or anything else. We don't care about that. What we care about, is you and your family. We want to get you out of harm's way. In doing so, we'll be giving you cold, hard cash for your San Ramon home, without any stress or hassle.
The Quickest Way You Can Get Cash for Selling Your San Ramon Home!
Code violations can be quite a thorn on your side if you leave them unchecked. With that being said, we're pretty sure you've heard of the horror stories of certain realtors in San Ramon. Work with a local home buyer like my team and I - and we can guarantee you the best service, with the best offer possible.
We have bought homes from all over the Bay Area from homeowners just like you. We have bought houses in all cash in San Jose, CA and we have purchased properties in San Francisco, CA, to name a few.
It doesn't matter where in the Bay Area you have a house for sale. Whether you want cash for your house in Palo Alto, CA or if you want a cash offer for your home in Richmond, CA we will purchase it!
Don't Worry, We Do All The Work!
The #1 Home Buyer In San Ramon!
It takes a lot of time to sell a San Ramon home the traditional way. If you and your family don't have enough time, let us buy your home quickly and with an all-cash offer!