Begin To Sell Your Home with Code Violations
in the Bay Area With Us Today!
Code Violations and Buying Pleasant Hill Homes
Even if Your Pleasant Hill Home Has Multiple Code Violations, We'll Still Buy It From You. No Agents, No Commissions, No Repairs Needed. Our Offer Has No Obligations. See How Our Process Works Below!
We started "We Buy Houses In Pleasant Hill" because of all the distraught and underrepresented homeowners out there. If your home has code violations and damages all around it, and you don't have enough money to fix it - you could be losing a lot of money by selling your Pleasant Hill home with a realtor. Instead of working with a realtor, you can work with a local home buyer like us, who will buy your home regardless of its condition!
We're Here to Buy Your Home With Code Violations!
We all know that it can be very difficult to sell a home. Selling a home can even get much harder if you need repairs or if you have an old home. The thing is, when you work with a realtor, selling a home in bad condition would be working against you and your family. We can buy your home with cold hard cash, even if it needs a lot of tender love and care.
No matter what your situation is, we will still buy your home, even if:
It's 2022, Stop Wasting Time With Realtors
Our offers can be made in less than a day if needed. Help yourself by requesting an offer before you commit to a long contract with a realtor.
We're here to do the hard work so you and your family don't have to. We provide the best cash offers out of all the homebuyers in Pleasant Hill, and we do so for two reasons. One, to keep you happy, and two, so that we earn more business over time.
Selling Homes With Code Violations, We Make It Easy!
Multiple code violations mean one thing, more time and effort into selling your home the traditional way. We're not saying that realtors and the traditional real estate market are bad, it's just that it will take you a lot of time and patience before a deal can be done. If you have the capital to fix your home, you should use it.

With us, everything is taken care of, and fast! We don't like to wait, and we're sure that you're on a timetable as well. Just let us know about your situation, and what we can do to make sure that you can get cash fast for your home.

My name is Eugene, and I'm a home buying professional who has seen it all in this business. If you need help with your current financial situation, give me a ring, and let's get acquainted.

Code Violations Don't Scare Us. We'll Still Buy Your Home!
If you're looking for the best all-cash buyers of Pleasant Hill homes, we are right in front of you. We can purchase homes with code violations because we have all the cash and capital necessary - right in our own pockets. Cash is king in our industry, and we don't need to rely on third parties or lenders in order to buy your home.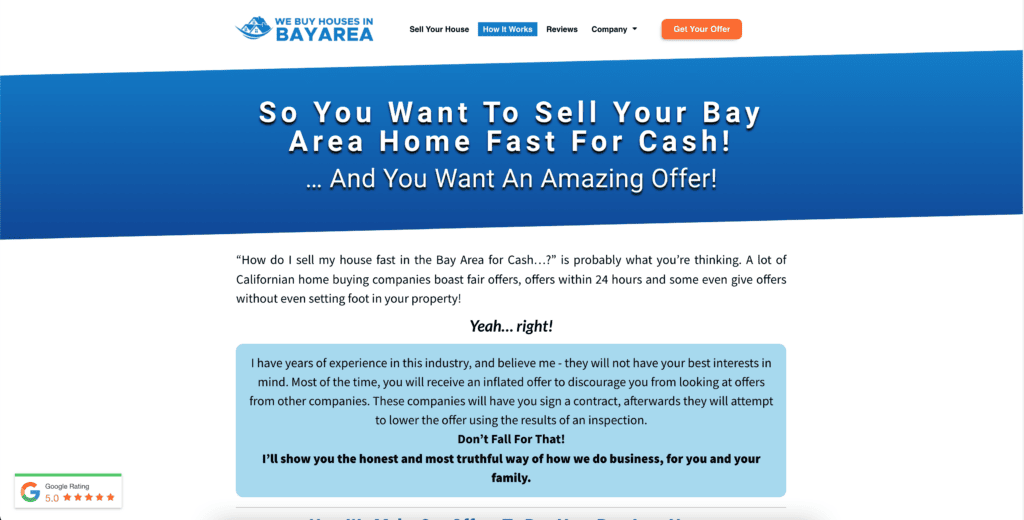 Looking to see how we formulate our offers? In the link above you will also be shown some of our previous offers and how as well.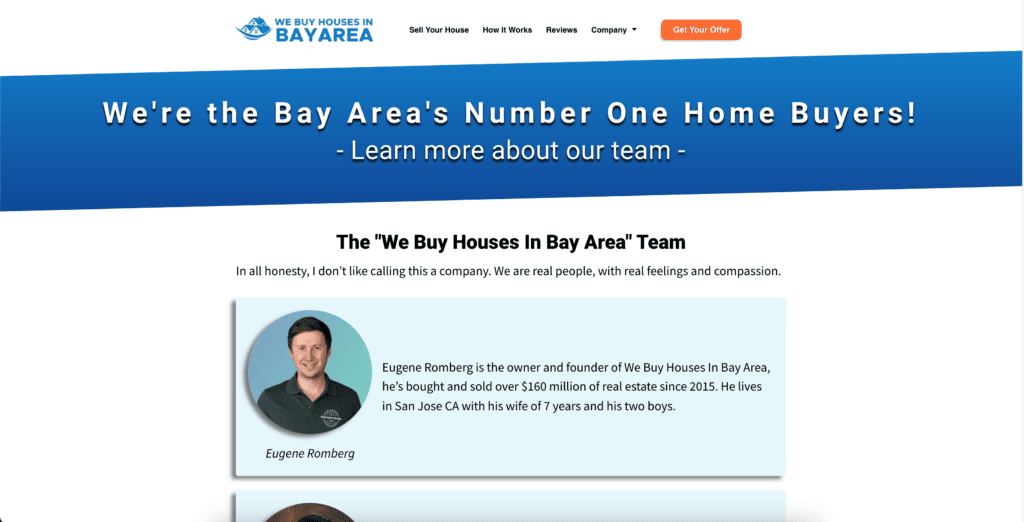 Learn more about my team (and myself) here! Get to know us, and our happy faces. 🙂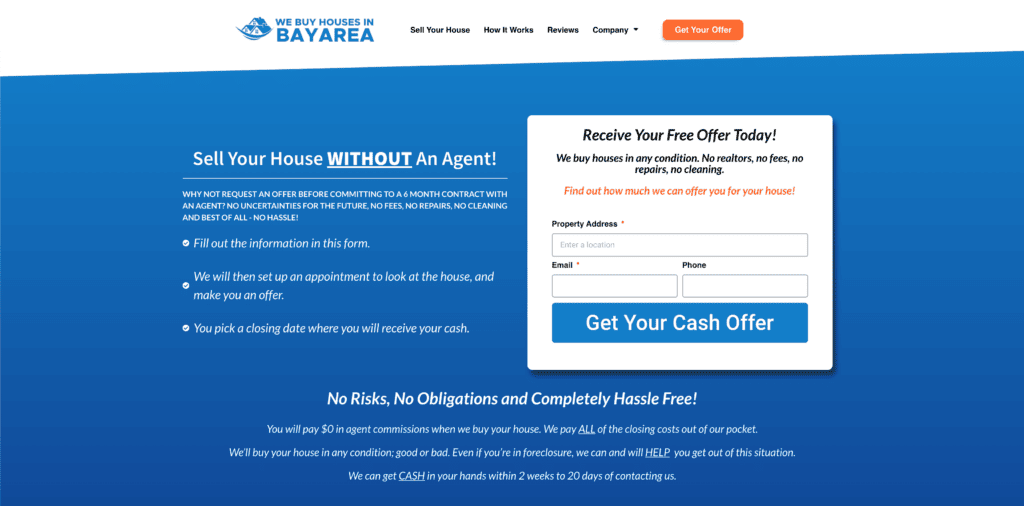 We have a lot of things we can do for you, and if you want to learn more - click above!
"Our parent's home was in bad shape and had a bunch of code violations. We wanted to sell their Pleasant Hill home as-is because we wanted to devote our funds towards making them comfortable. We called We Buy Houses in Pleasant Hill, and they showed us everything we needed to sell our parent's home to them. Thank you, guys."
~ And Don't Worry… My Team And I Got You Covered!
Learn About How We Will Buy Your Pleasant Hill Home With Cash!
If your home needs repairs and renovations before you can sell it, we recommend reaching out to us first. Fixing damage can get very expensive, and if you need cash fast for whatever reason, we can buy your home from you immediately.
Your Code Violations Won't Stress You Anymore, We Will Buy Your Home Today!
Don't worry about our calculations, because we'll show you. Your home's After Repair Value determines how much we will give you for your all-cash offer.
If you think we care about the condition of your home - we don't. We just want to help you by buying it and giving you cash.


Your offer is ready to be filled!
Let Us Buy Your Pleasant Hill House Before It's Too Late!
Making your home into a "sellable" shape can be taxing and stressful. Not to mention expensive. If you need to sell your Pleasant Hill home and you don't have enough capital for repairs, reach out to us. We will buy your home, even if it has code violations. When we get acquainted, we will create an offer and present it to you immediately. If you love it, great, if not - we will provide a better solution.

When we start working with you, it's all about honesty and transparency. We want to show you how we got the numbers for your all-cash offer and our entire process of purchasing your home. Please know, that we are here to help you, and to give you enough cash to restart your whole life. If you're ready to start, we can begin at any time.
If you're dreaming about the day your home sells, wake up. We're here to make that dream into a reality with cold, hard cash in your hands!
Sell your house to us and you won't even need to clean. We are not here to pass judgement, we are only here to help and make your selling experience exceed your expectations.

We are not here to judge you. We want to be here to help and nurture you, by buying your Pleasant Hill home. With enough capital, you can do anything to change your life, and we want to be here to start it all with you. We don't care if your home has code violations, damage, tax liens, or anything else - we just want to be here to give you cold, hard cash for your home. In the end, it's all about making sure that you and your family are taken care of.
Our Home Buying Experience for Your Pleasant Hill Home to Defeat Code Violations
In my experience, if you have a great home in great condition, you should sell it with a realtor. If you don't have the luxury of a home in great condition (and you can't afford to fix it) you should reach out to a home buyer, like us. We don't hassle or stress you with our process, and you deal directly with us and no other buyers.
We have bought homes from all over the Bay Area from homeowners just like you. We have bought houses in all cash in San Jose, CA and we have purchased properties in San Francisco, CA, to name a few.
It doesn't matter where in the Bay Area you have a house for sale. Whether you want cash for your house in Palo Alto, CA or if you want a cash offer for your home in Richmond, CA we will purchase it!
Everything is 100% FREE. No Obligation to Accept.
Without A DOUBT, The Easiest Way To Sell Your Pleasant Hill Home
Your home can be in bad shape, and we'll still buy it. Our company specializes in giving cash fast for all Pleasant Hill homes.