Begin To Sell Your Home with Code Violations
in the Bay Area With Us Today!
Code Violations and Buying Berkeley Homes
It Comes With No Surprise That Selling A Berkeley Home With Code Violations Can Be Hard. That's Why We're Here To Make it Easy on You and Your Family. For Us, Buying Your Berkeley Home With Code Violations is Easy, and We Want To Help You in any Anyway We Can.
If you're amongst the many homeowners who can't sell their homes because of damages or code violations - you have come to the right place. "We Buy Houses in Berkeley" was created to help homeowners who didn't have the capital necessary to fix and amend their homes before selling them. Rather than going through all the hoops of working with a realtor, help yourself and your family by working with us. We provide cash for Berkeley homes quickly and easily.
We Can Buy Your Home With Code Violations At Any Time!
In this day and age, many homeowners are struggling with selling their homes because of damages that have been incurred over the years. If you don't have the time or the money to deal with repairing your home before selling it, let us help. We want to buy homes from homeowners who don't have anywhere else to sell their homes. As an added plus, we don't have any closing costs, commissions, or fees."
Let us help you like how we've helped many others in Berkeley, by helping families with issues regarding:
We're An Alternative Solution to Real Estate Agents
Realtors have you sign a contract to work with them for a long time, while we can make an offer/buy your home in less than a month.
We promise two things: a great offer and the best service in the entirety of Berkeley. It's not just about buying your home, but it's also about making sure that you are completely comfortable throughout the whole process. That's why we have a no-obligation cash offer, so you don't have to go "all-in" immediately.
We Buy Homes With Code Violations, Simply and Easily
It can get pretty tiring when you deal with realtors and open houses. Walkthroughs upon walkthroughs, buyers upon buyers, and all the cleaning you're going to have to do. Continuing on that note, you have to understand that it takes anywhere from 3 to 6 months before your home sells on the traditional market - and that is without code violations.

It's more about helping the community for us than anything else. When we can help families move on and sell their homes with code violations in them, we give them a second chance. We believe you deserve one too. So if you need help, contact us immediately.

My name is Eugene, and I want to set expectations early on. We are here to buy your home from you, with the best offer possible. To help and achieve success is what my team and I are built to do.

Code Violations Don't Scare Us. We'll Still Buy Your Home!
Because we have our own cash and capital, we can purchase homes quickly and easily from many homeowners all across Berkeley. Even if your home has code violations, we can buy it from you and close immediately. We have our own money, so we don't need to rely on third parties to buy your home.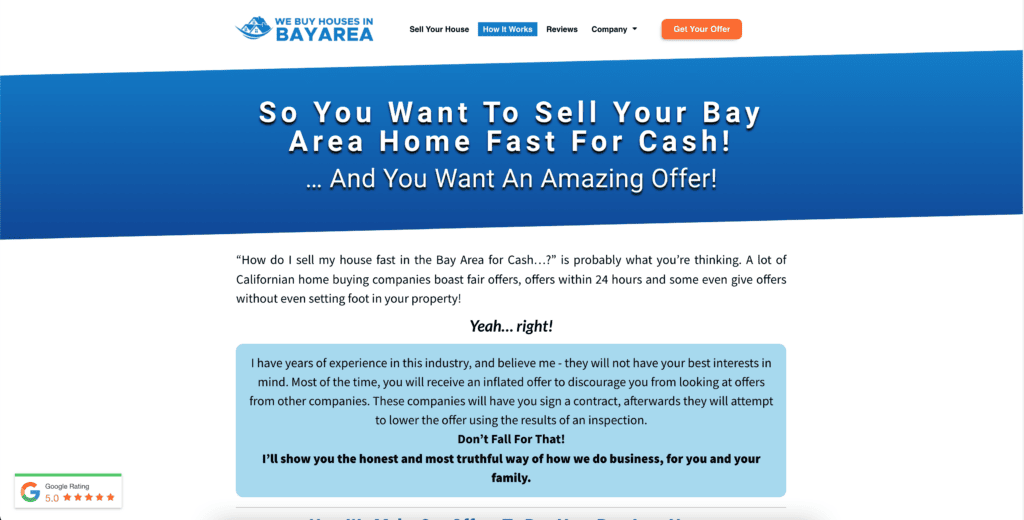 Looking to see how we formulate our offers? In the link above you will also be shown some of our previous offers and how as well.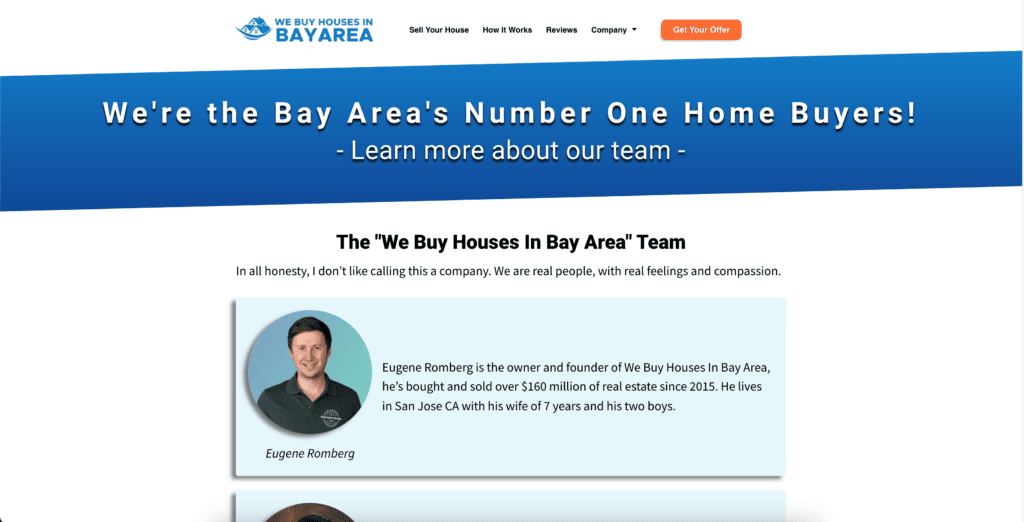 If you'd like to learn about the experts who are buying your home, click the picture above!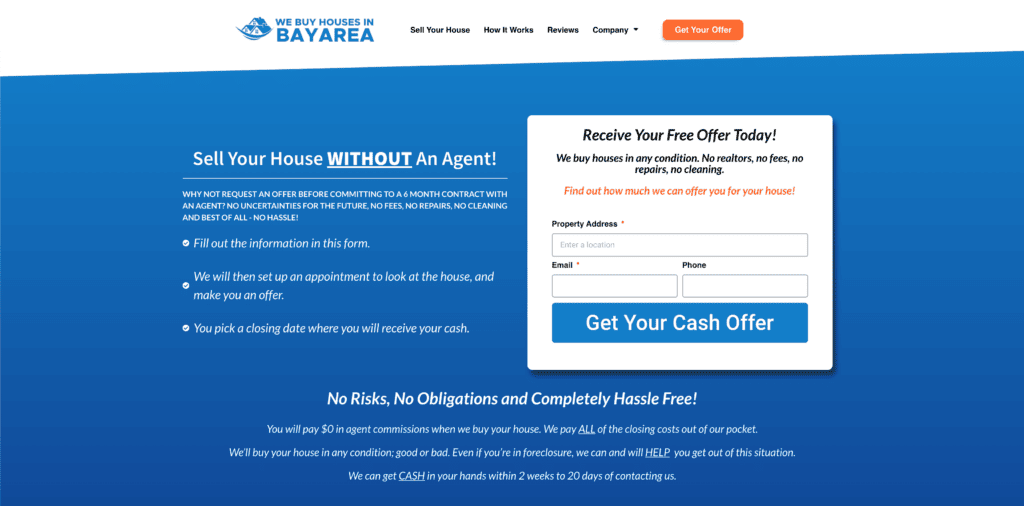 We have a lot of things we can do for you, and if you want to learn more - click above!
"If it wasn't for Eugene and his team, I don't know what we would have done. He bought our house fast and made sure we were taken care of every step of the way."
~ And Don't Worry… My Team And I Got You Covered!
If You Need Cash Fast For Your Berkeley Home, Learn More Below!
Make it easier on yourself, and learn about how much we can offer for your home. Rather than going with an agent on contract for 6 months, you can find out how much we can offer for your home immediately! It costs you nothing, while you have everything to gain.
We Can Buy Your Home Even If You Have Multiple Code Violations
If you'd like to see how we get to our offers, simply ask! We base everything off your home's After Repair Value - which is your home's worth after we renovate it!
Your Offer Is Waiting Inside!
If you think we care about the condition of your home - we don't. We just want to help you by buying it and giving you cash.


Take a look and see how much we can offer you!
Let Us Buy Your Berkeley House Before It's Too Late!
If you have been stressing out about your home and its condition, you should take a deep breath, and relax. If you have damages and code violations within your home, you don't need to worry. We will still buy it from you, no matter what your home's condition is. If you need cash quickly for your Berkeley home with code violations, just know that we are always here to help.

The fastest way you can get a deal done is through two roads, honesty and transparency. In our experience, the more open both sides, the better the whole transaction will go. For us, its about making sure you understand everything that is being presented to you, and how our offer was calculated. From there, all we need to do is buy your home, and you can have your cash.
Control fate, and get yourself out of that difficult situation you're currently in! We want to help you with a great cash offer, so don't be shy - call us!
House in a Mess? You Don't Need to Stress!
If you're embarrassed about the condition of the inside of your home - don't worry about it. We're here to help in any way that we can, and we'll clean everything up for you. When you begin the moving process, simply take what you want or need, and leave everything else for us!

Sell your house to us and you won't even need to clean. We are not here to pass judgement, we are only here to help and make your selling experience exceed your expectations.

If you're worried about selling your Berkeley home because of repairs, renovations, tax liens, code violations, or an impending foreclosure, working with a realtor might not be your best option. It takes on average 3 to 6 months to sell your home with a realtor, and that's if your home is in great condition. If your home isn't in great condition, and you need help immediately - let us know, and we can help.
We Want To Make Beating Code Violations in Berkeley Easy!
If you need help selling your home and you're sick and tired of working with realtors, we'd like to throw our hat into the ring. As local home buyers, we can buy Berkeley homes with our own cash, at a time that works best for you. Best of all, we will buy your home in any condition - even if it has code violations.
We have bought homes from all over the Bay Area from homeowners just like you. We have bought houses in all cash in San Jose, CA and we have purchased properties in San Francisco, CA, to name a few.
It doesn't matter where in the Bay Area you have a house for sale. Whether you want cash for your house in Palo Alto, CA or if you want a cash offer for your home in Richmond, CA we will purchase it!
Relax and Let Us Handle Everything!
Without A DOUBT, The Easiest Way To Sell Your Berkeley Home
Time is something you can always spend but never get back. So if you need to sell your house in Berkeley quickly to start a new life - we'll be here to help.