Begin To Sell Your Home with Code Violations
in the Bay Area With Us Today!
Code Violations Won't Stop Us from Buying Your Benicia Home
Many Realtors Are Afraid of Selling A Home With One or More Code Violations, For Us - It Serves as A Starting Point to Help You. We Aren't Afraid, We're Here to Simply Give You The Best Offer Possible for Your Benicia Home!
In our line of business, we want to give homeowners another shot at living their best lives. If you're currently a homeowner or know a homeowner who is struggling with fixing their code violations or has any other problem with their home that they can't fix - let us know and we can help. We're here to provide another solution for Benicia homeowners who need to sell their homes.
It Doesn't Matter How Many Code Violations Your Home Has!
Selling a home will always be hard. If you need repairs done or if you have code violations - it will be even harder. If you work with a realtor. We buy houses with cash to make the experience more enjoyable for homeowners, and allow them to move on, even if their home needs work. You won't be paying any commissions and you won't have any fees either.
Let us help you like how we've helped many others in Benicia, by helping families with issues regarding:
Don't Waste Any More Time With Agents
Our offers can be made in less than a day if needed. Help yourself by requesting an offer before you commit to a long contract with a realtor.
Our company is built on the pillars of honesty and transparency. We want to give you the best offer possible for your home. Not just for you, but your family as well. We're here to help, and we want to make sure that we can. That's why our offers have zero obligations. You have everything to gain, with no risk at all.
We Make It Easy, Easy To Sell Your Home With Code Violations
We understand that it can get pretty hectic when you begin to sell your home, especially when it has one or more code violations within it. Take our advice, the only time you should sell your home with a realtor is if you have the time and money to make repairs and renovations. If you don't have either, I think it would be best if we were to help you first.

My team and I are powerlifters, in the fact that we carry all of your stress and burdens from you, and throw them away for you, while hand-delivering cash right back. We're here to do the heavy lifting, to make sure that your family is accounted for.

Don't worry about what others may think of you. If you need help, reach out to us and we'll do everything we can. My name is Eugene Romberg, and I can promise you that.

It Simple To Sell A Home With Code Violations
We don't have to rely on third parties such as private lenders and banks to purchase your Benicia home with code violations. We have our own cash, and because of that - we're able to buy homes in any condition and at any time. We're not here to simply buy your home, but to also give you the best cash offer possible.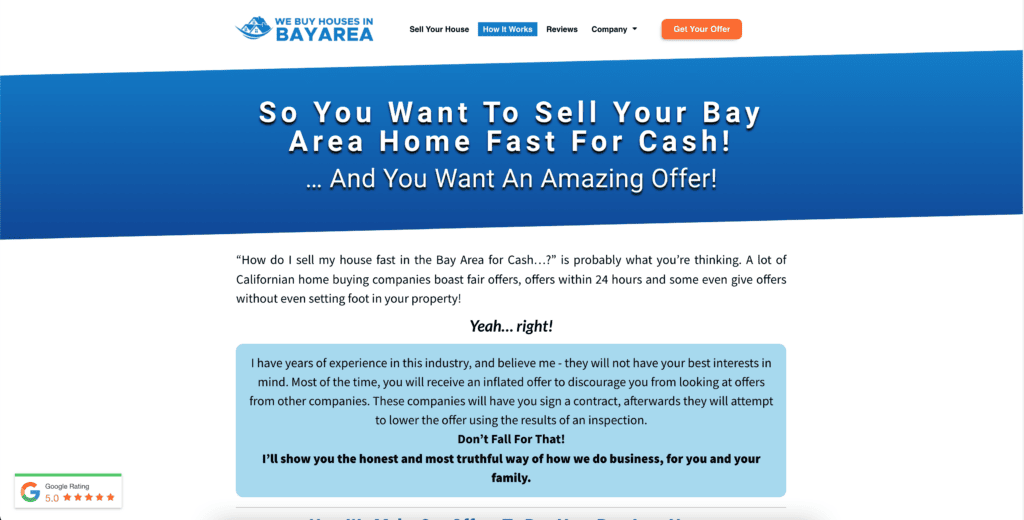 Looking to see how we formulate our offers? In the link above you will also be shown some of our previous offers and how as well.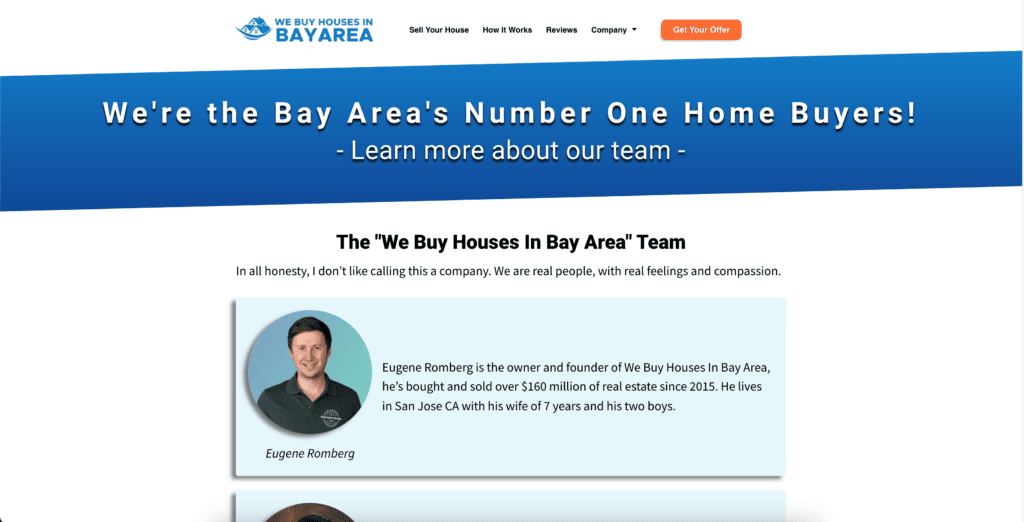 If you're curious about my team and me, take a gander at our biographies above!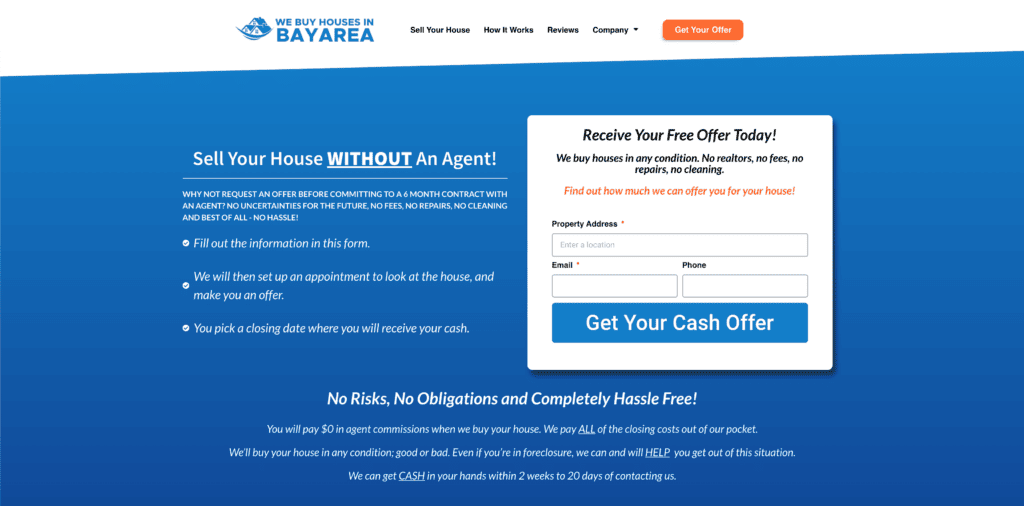 It's easy to know what to do when you're experienced like we are. The video above shows you how we help homeowners!
"I've inherited some property from my grandparents, but their Benicia home is so old and needs repairs. I'm looking to sell my inherited home quickly so I can buy a new home in this hot market."
~ And Don't Worry… My Team And I Got You Covered!
Don't Be Worried. We'll Still Pay A Hefty Price For Your Benicia Home!
It takes on average 3 to 6 months to sell a home. If you're in a pickle, give us a chance and let us make an offer on your home. That way, you will always have a backup plan just in case. We don't have commissions or any fees - we just want to help.
Go Ahead And Relax, We Are Going To Buy Your Home With Code Violations
After Repair Value is your home's market value after we have worked on it. This value is key to how much we will offer for your home.
If you think we care about the condition of your home - we don't. We just want to help you by buying it and giving you cash.


Your offer is ready to be filled!
The Best Offer And Process to Buy Your Benicia Home
If you're in trouble with your finances, and the current state of your home - don't be afraid to reach out to us. We'll buy your Benicia home in a flash, and you can say goodbye to those code violations. No more impending doom, just sunshine, and rainbows. We don't charge you a single cent for our offer, and you have no obligations to it either.

When we start working with you, it's all about honesty and transparency. We want to show you how we got the numbers for your all-cash offer and our entire process of purchasing your home. Please know, that we are here to help you, and to give you enough cash to restart your whole life. If you're ready to start, we can begin at any time.
When will we buy your home? Soon. How much will your home be bought for? A lot.
Sell your house to us and you won't even need to clean. We are not here to pass judgement, we are only here to help and make your selling experience exceed your expectations.

It can be hard to recognize that you need help. We've all thought that we could manage on our own, but when push comes to shove - especially with things regarding your property, you will need the help of a professional. Here, you get more than just a professional. You get a best friend who will lead you through every step of the way with no judgments. As we have said before, it doesn't matter to us about the condition of your home, all that matters is your current situation, and how we can help.
Our Home Buying Experience for Your Benicia Home to Defeat Code Violations
Code violations can be quite a thorn on your side if you leave them unchecked. With that being said, we're pretty sure you've heard of the horror stories of certain realtors in Benicia. Work with a local home buyer like my team and I - and we can guarantee you the best service, with the best offer possible.
We have bought homes from all over the Bay Area from homeowners just like you. We have bought houses in all cash in San Jose, CA and we have purchased properties in San Francisco, CA, to name a few.
It doesn't matter where in the Bay Area you have a house for sale. Whether you want cash for your house in Palo Alto, CA or if you want a cash offer for your home in Richmond, CA we will purchase it!
No FEES, No COSTS, and No Commissions!
We're here to chew bubblegum and buy homes in Benicia, and we're OUT of bubblegum.
Whether you are trying to avoid an imminent foreclosure, inheriting a property you don't like/need, dealing with a divorce, or are fed up being a landlord dealing with bad tenants - we can help. If you need to sell your home in Benicia fast... we offer CASH for homes in Benicia, CA!